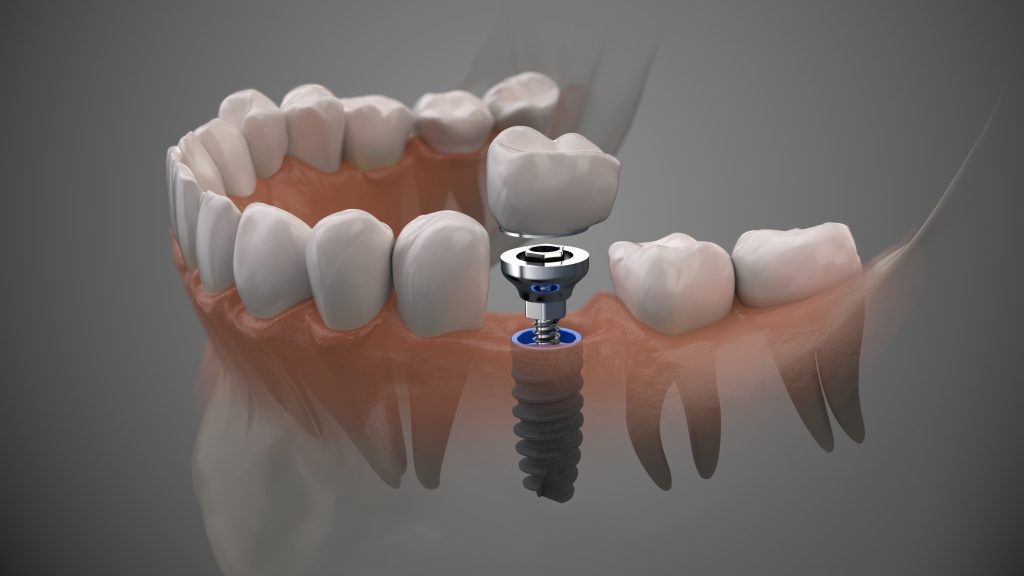 While the concept of adult tooth loss is enough to frighten a number of people and encourage excellent oral health and hygiene habits, the fear of what comes next can be even more alarming to some. The thought of procedures such as implant-retained bridges or dentures can seem daunting and discouraging, as surely a significant amount of reconstructive surgery is needed to accomplish a successful placement, right? On the contrary, the process does not have to be. In today's blog your Fort Worth, TX oral surgeon will address some common misconceptions about receiving a dental implant, and how our team is taking strides to make your procedure as minimally invasive as possible.
Understanding Your Procedure
It goes without saying that nobody wants to endure a significant amount of pain when it comes to their dental procedure, which is the exact reason a number of individuals avoid dental procedures in which surgical pain comes into question. What's more, the fear that accompanies this notion is enough to convince some that the improvement to their daily function is simply not worth it. To avoid this, our team makes the effort to prevent this unnecessary surgical trauma from occurring in the first place by adopting a minimally-invasive approach that utilizes more advanced processes and technology.
Strategic Placement
Though we would like to say that dentists have progressed past outdated techniques that cause unnecessary trauma, there are some out there that still do. Our goal as a team is to help you experience the numerous benefits of a restored and complete smile without the unnecessary pain and damage it takes to get there. What sets our practice apart is the ability to have everything we need to complete your procedure at our fingertips with an all-in-one office, complete with an in-house lab and only the latest in dental technology. This affords our team the ability to oversee your procedure from start to finish, eliminating the financial burden of needing outside specialists, as well as ensuring the same high-quality treatment throughout. Through guided implant surgery, we are able to place your biocompatible posts in the most optimal manner for absorbing bite pressure as well as proper healing. With our techniques, you will be able to enjoy your new smile much faster with a reduced healing period and a quality shine.
A Seamless Appearance
When creating your restorations, we utilize highly-precise materials to create crowns that closely mimic the appearance of your natural teeth, from shape and texture all the way down to the exact shade. Once completed, you'll notice our near-seamless finish and barely be able to tell that it isn't your natural smile! To learn more about this process, reach out to our office.
Schedule Your Free Consultation
To schedule your free consultation with our team or to learn more today, contact The Dental Implant Place in Fort Worth, TX by calling 817-560-0414. We look forward to finding the procedure that will work best for you!